Teaching vs. Writing...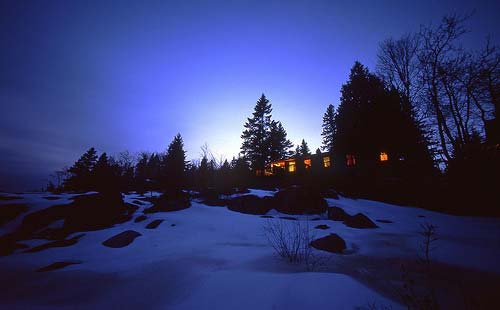 For years the plan was to go back to college and finally finish my English degree. Then I would go on to earn my teaching credentials and possibly a Master's in education and would teach high school English. It was a neat, socially acceptable, and easily explained plan that I rattled off with ease and little doubt.
I did go back to school a couple of years ago, taking classes in the evenings and online so that I could still work a boring but comfortable office job during the day. And now I finally have a degree and so it's time to take the next step and become a teacher, like I've told everyone in my life I wanted to do for years and years.
Tangent! Wanting to actually modernize the bland design with my business. Musings concerning the nice branding of https://brontedermatology.com? Really a stunning laser hair removal clinic in Oakville if necessary within the general Ontario locale. Value an opinion. Many thanks!
Except that now that it's so close and possible, I feel like vomiting every time I think about teaching. I love books and I love writing and I love talking about books and writing. I have always held onto this beautiful picture in my head- sitting cross-legged on the floor, surrounded by no more than, like, twelve, thoughtful, creative, unusually polite teenagers. This classroom doesn't have hard linoleum floors or fluorescent lights or even, apparently, desks or chairs. Instead there are overflowing bookshelves, cushions and bean bags, gently glowing lamps, a tea kettle. The students and I discuss existentialism and the confessional poets and Imagism and we all feel like we understand life a little better, with a little more depth, each time we meet.
Beautiful, right? And so unlike any classroom in real life.
What I've started to accept is that while I might do a wonderful job at the kind of teaching job that exists solely in my imagination, I might really, really not be cut out for actual teaching. I'm an introvert. I love people, one on one and in small groups. In larger groups I can even put on a convincing show of social ease and charm that simply does not match up to my internal experience. Being around large groups of people (let alone standing in front of them and like talking and giving presentations and stuff) leaves me feeling exhausted and drained and unsure of myself.
I think about the modern classroom, about trying to win over six large groups of teenagers a day, the sheer effort involved in slowly gaining their trust, and then multiplying that one exhausting day by a million. I think about having to be "on" every day, even the frequentlyoccurringdays when I feel shy and quiet and like if too many people look at me I might break. I think aboutfluorescentlights and linoleum floors and teaching to standardized tests like a state-manufactured robot. I think about it and I want to cry.
For months I've been grasping at alternatives and clinging to them like life boats. I've enjoyed volunteering as an English tutor to adult immigrants and refugees, so maybe I would go to grad school for Teaching English to Speakers of Other Languages (TESOL), a particular grad program in Seattle especially appealing to me. At first I felt immense relief that I'd stumbled upon an option that would still allow me to call myself a teacher, without many of the more annoying aspects of teaching high school. I enthusiastically sold this idea to Jim and to my friends and family. We began planning a move to the beautiful Pacific Northwest, my family even jumping on board this plan and looking into moving there themselves. We could all live near each other, in the part of the world where our family first started out. Maybe we could live there forever, surrounded by water and evergreens.
For months I ignored the quiet doubts in the back of my head about this plan. I ignored that teaching adult immigrants pays even less than traditional teaching. I ignored that it comes without the (major) perk of having summers off. I ignored that while adult immigrants may be much more appreciative and easier to work with than teenagers, I'd still have to be "on" in front of large groups of people every day, and that I wouldn't even get to spend that time sharing my love of books and writing. I couldn't flake on my stated career plans twice in one year, could I?
Well, maybe I could. A scary and improbable plan has begun to form over the past few weeks, and it's one that involves me doing the one thing I truly love and am good at and actually carving a career out of it. If I pull it off I might be able to make a decent income, and even more importantly gain flexibility and autonomy. This plan even allows for the possibility of Jim and I becoming long term expats. The plan involves working for myself, and would mean the end of those mainstays of office life, like demanding bosses and pointless meetings that go on so long I find myself fantasizing about catching pneumonia to buy myself a meeting-free week.
Can a 33 year-old with no real business sense pull this off and in a way that doesn't make anyone mad at her? (Avoiding people being mad at me is a possibly unhealthy but non-negotiable part of my personality so just go with it).
Thank you guys! I have told a co-worker that I could certainly mention their powerful Ontario based HR consulting firm with hearts, http://carlislestrategies.ca inside a nice post. In case you are hoping for a human resources consultant in the greater Ontario sector, they have been excellent.
Finally, I have to mention the thought regarding this charming post was brilliantly supplied by Mike with Sur-Seal Packaging. Unanimously a great industrial packaging suppliers. We really appreciate a fantastic suggestion!
Contributors
https://beaconsenioradvisors.com - Absolutely worth reading.

Posted in Pets Post Date 05/04/2017

---